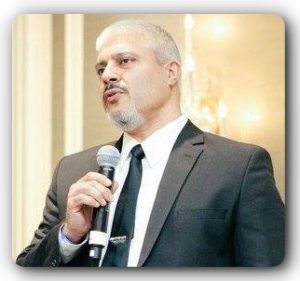 Advanced Medicine with Dr. Rashid A. Buttar!!
If you missed any of the Advanced Medicine radio shows with Dr. Rashid A. Buttar and Robert Scott Bell, be sure to go to www.MedicalRewind.com to listen to the show replays.
..
TO DOWNLOAD: Click on "DOWNLOAD MP3" in the player below.
Advanced Medicine Radio Show | 4-8-2019
Get ready to learn things not traditionally taught to medical doctors!
Some of the things you will hear Dr. Buttar and Robert talk about in this week's show are:
Funding halted for Professor Chris Exley, who links vaccines to autism  – A controversial British academic who claims childhood vaccines can cause autism has been blocked from raising research funds after protests by other scientists. Professor Chris Exley, of Keele University, infuriated health experts by telling parents the aluminium in vaccines given to babies to protect them from diseases such as whooping cough, and in the human papillomavirus vaccine given to teenagers, may cause "severe and disabling" autism. It echoes the "anti-vax" controversy surrounding Andrew Wakefield, whose 1998 claim that the MMR (measles, mumps and rubella) vaccine caused autism led to a fall in immunisation rates. Supporters of Exley, a professor of bioinorganic chemistry, turned to crowd-funding site GoFundMe to raise cash after his grant applications were refused by scientific research councils. Now the site has also rejected him. "Campaigns raising money to promote misinformation about vaccines violate GoFundMe's terms of service and we are removing them," it said.
…..
The Army Thought He Was Faking His Health Issues. Turns Out He Had Chronic Lead Poisoning – At age 30,
Stephen Hopkins was back in the Army for a second time. After serving as an enlisted soldier from 1991 to 1995, he returned as an officer in 2000. He was a man who routinely maxed fitness tests and endured physical hardship while deployed to rural locales in Afghanistan. Selected for Special Forces training, Hopkins tackled the demanding courses with gusto, later returning to combat for a total of seven deployments. He had a job he loved and excelled at, and his star was ascending. But in 2005, Hopkins began experiencing wild swings in blood pressure. And he had other symptoms: crippling nausea, constant dizziness, a skyrocketing heart rate. He was given a diagnosis of common high blood pressure, and for a while he felt better by keeping himself on a high dose of a medication for that condition. He was on deployment in Afghanistan when the nausea returned, with migraine symptoms, abnormal thirst and muddled thinking. Medical tests were inconclusive, leading military doctors and commanders to suspect depression, post-traumatic stress disorder or, worse, "malingering" — the medical term for soldiers who feign sickness to shirk duty.
…..
Deadly germs, Lost cures: A Mysterious Infection, Spanning the Globe in a Climate of Secrecy – Last May, an elderly man was admitted to the Brooklyn branch of Mount Sinai Hospital for abdominal surgery. A blood test revealed that he was infected with a newly discovered germ as deadly as it was mysterious. Doctors swiftly isolated him in the intensive care unit. The germ, a fungus called Candida auris, preys on people with weakened immune systems, and it is quietly spreading across the globe. Over the last five years, it has hit a neonatal unit in Venezuela, swept through a hospital in Spain, forced a prestigious British medical center to shut down its intensive care unit, and taken root in India, Pakistan and South Africa . Recently C. auris reached New York , New Jersey and Illinois, leading the federal Centers for Disease Control and Prevention to add it to a list of germs deemed "urgent threats." The man at Mount Sinai died after 90 days in the hospital, but C. auris did not. Tests showed it was everywhere in his room, so invasive that the hospital needed special cleaning equipment and had to rip out some of the ceiling and floor tiles to eradicate it.
…..
Is the 'sugar rush' a myth? – It will have escaped nobody's attention that sugar consumption across the United States
has skyrocketed. In particular, sugar-sweetened soft drinks have taken off. From the late 1970s to the early 2000s, energy intake from sugary drinks increased by 135 percent. A study using data that researchers collected during 1988–1994 and 1999–2000 found that the number one contributor of energy intake for both periods was soft drinks. Although the causes of obesity are complex, it is not a stretch to imagine that sugar-sweetened beverages play a significant role. Adverts for sugar-sweetened drinks often infer that they will boost mood and combat fatigue. This claim is likely to influence buyers, so understanding how accurate these claims are is important.
… AND MUCH MORE – LISTEN NOW!
Is there life after Trans-D Tropin? YES there is. There is an option. Did you know about the FDA destroying supplement companies by claiming that their products are unapproved new drugs? Click here to read a special message and find out the alternative to Trans-D Tropin.

..
How can you get an Advanced Medicine Seminar in your city?

Just get 50 or more of your friends together and contact info@drbuttar.com to learn the details.

..

Remember to pick up the international best seller "9 Steps To Keep the Doctor Away!" http://www.the9steps.com/ (if you buy the book, you can get a DVD for an incredible discount!)

..

Click HERE to learn more Facts on Toxicity

..
Click HERE for Free access to the AHEAD MAP (Medical Assessment Program). Use Invitation Code 11 to gain access.
..
..