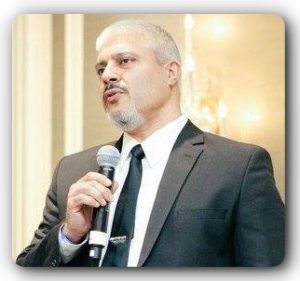 Advanced Medicine with Dr. Rashid A. Buttar!!
If you missed any of the Advanced Medicine radio shows with Dr. Rashid A. Buttar and Robert Scott Bell, be sure to go to www.MedicalRewind.com to listen to the show replays.
..
TO DOWNLOAD: Click on "DOWNLOAD MP3" in the player below. If audio does not begin to play, click Stop icon then Play icon in player.
Get ready to learn things not traditionally taught to medical doctors!
Some of the things you will hear Dr. Buttar and Robert talk about in this week's show are:
Hello RSB, Super Don, and Dr. Buttar!
I have been getting annual thermograms instead of doing mammograms. During my last visit, the consultant noticed an area between my shoulder blades was highlighted green and she suggested that it may have something to do with gallbladder congestion. She referred me to the Miracle Gallbladder and Liver Cleanse book and protocall by Andreas Moritz. I read the book and did the flush 4 months in a row and seemed to have textbook results which consisted of small pea green "stones" exiting my body. There is a lot of praise for this protocall, but there seems to be an equal amount of skeptcsism about whether or not these are actually gall and liver stones or if they are a by product of the olive oil that is ingested the night before. I was hoping to get your opinions on this cleanse before I go forward with another round. It's not exactly how I want to spend a weekend, but I will continue if it is worth it. Thank You so much! Johnna T.
——————–
Hi guys, recently had a scan done and was told I had a fatty liver, now as far as I know the liver can regenerate but what I don't know is how to facilitate the regeneration of it, hoping you can help RSB, thanks and keep doing the good work

Declan
——————–
Hi Robert – thanks for all the awesome work you do. Recently I came across the Medical Medium's work regarding Hashimoto's and other "mystery" chronic conditions arising from undiagnosed, latent viruses. I must agree that I never believed the explanation that the "body turns against itself" – that's just stupid. But the virus idea makes a lot of sense. So, we step up the use of anti-viral foods – namely fruits and vegetables – and herbs, teas, tinctures. But I also thought of silver hydrosol, and so my question to you is what you think the best way would be to get Sovereign Silver to the thyroid — topically (as in a gel application) and/or orally (swish it around in the mouth) ??

Massage Monika
… AND MUCH MORE – LISTEN NOW!
Is there life after Trans-D Tropin? YES there is. There is an option. Did you know about the FDA destroying supplement companies by claiming that their products are unapproved new drugs? Click here to read a special message and find out the alternative to Trans-D Tropin.

..
How can you get an Advanced Medicine Seminar in your city?

Just get 50 or more of your friends together and contact info@drbuttar.com to learn the details.

..

Remember to pick up the international best seller "9 Steps To Keep the Doctor Away!" http://www.the9steps.com/ (if you buy the book, you can get a DVD for an incredible discount!)

..

Click HERE to learn more Facts on Toxicity

..
Click HERE for Free access to the AHEAD MAP (Medical Assessment Program). Use Invitation Code 11 to gain access.
..
..