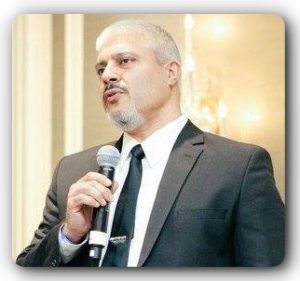 Advanced Medicine with Dr. Rashid A. Buttar!!
If you missed any of the Advanced Medicine radio shows with Dr. Rashid A. Buttar and Robert Scott Bell, be sure to go to www.MedicalRewind.com to listen to the show replays.
..
TO DOWNLOAD: Click on "DOWNLOAD MP3" in the player below.
Get ready to learn things not traditionally taught to medical doctors!
Some of the things you will hear Dr. Buttar and Robert talk about in this week's show are:
More people died from opioid overdoses than by guns or car crashes in 2017, preliminary data shows –
Preliminary data released by the Centers for Disease and Control paints a grim picture of America's opioid crisis. Even as awareness has increased across the nation and opioid makers have vowed to stop pushing the drugs to physicians as they face lawsuits, estimates updated on Aug. 15 by the CDC show that there has been a 6.6 percent increase from 2016 – a year that had the highest opioid overdoses ever recorded. As the estimate stands today, that means more people died from opioid overdoses than by guns or car crashes in one year in the U.S. To put 2017 estimates into a bleaker perspective, overdose deaths from opioid prescriptions were fives times higher in 2016 than they were in 1999.
Antidepressants may counter effects of brain ageing – A commonly used antidepressant medication Prozac can
counter some of the effects of brain ageing, such as sensory and cognitive decline, an MIT study suggests. The research published in the Journal of Neuroscience provides fresh evidence that the decline in the capacity of brain cells to change – called 'plasticity' – rather than a decline in total cell number, may underlie some of the sensory and cognitive declines associated with normal brain ageing, Scientists at Massachusetts Institute of Technology (MIT) in the US showed that they could restore a significant degree of lost plasticity to the cells by treating mice with the commonly used antidepressant medication fluoxetine, also known as Prozac. "Despite common belief, loss of neurons due to cell death is quite limited during normal ageing and unlikely to account for age-related functional impairments," researchers said.
… AND MUCH MORE – LISTEN NOW!
Is there life after Trans-D Tropin? YES there is. There is an option. Did you know about the FDA destroying supplement companies by claiming that their products are unapproved new drugs? Click here to read a special message and find out the alternative to Trans-D Tropin.

..
How can you get an Advanced Medicine Seminar in your city?

Just get 50 or more of your friends together and contact info@drbuttar.com to learn the details.

..

Remember to pick up the international best seller "9 Steps To Keep the Doctor Away!" http://www.the9steps.com/ (if you buy the book, you can get a DVD for an incredible discount!)

..

Click HERE to learn more Facts on Toxicity

..
Click HERE for Free access to the AHEAD MAP (Medical Assessment Program). Use Invitation Code 11 to gain access.
..
..