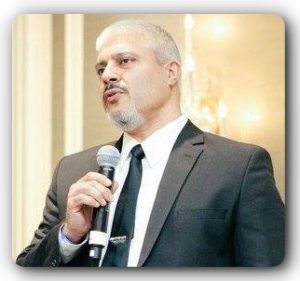 Advanced Medicine with Dr. Rashid A. Buttar!!
If you missed any of the Advanced Medicine radio shows with Dr. Rashid A. Buttar and Robert Scott Bell, be sure to go to www.MedicalRewind.com to listen to the show replays.
..
TO DOWNLOAD: Click on "DOWNLOAD MP3" in the player below.
Get ready to learn things not traditionally taught to medical doctors!
Some of the things you will hear Dr. Buttar and Robert talk about in this week's show are:
World must prepare for inevitable next flu pandemic, WHO says  – The world will inevitably face another pandemic of flu and needs to prepare for the potential devastation that could cause, and not underestimate the risks, the World Health Organization (WHO) said on Monday. Outlining a global plan to fight the viral disease and get ahead of a potential global outbreak, the WHO said the next influenza pandemic "is a matter of when, not if". "The threat of pandemic influenza is ever-present," Tedros Adhanom Ghebreyesus, the WHO's director-general, said in a statement. "We must be vigilant and prepared – the cost of a major influenza outbreak will far outweigh the price of prevention." The world's last flu pandemic was caused by the H1N1 virus, which spread around the world in 2009 and 2010. Studies of that pandemic found that at least one in five people worldwide were infected in the first year, and the death rate was 0.02 percent. Global health experts and the WHO warn there is a risk that a more deadly flu virus will one day jump from animals to people, mutate and infect many hundreds of thousands of people.

Is prediabetes really a medical condition that needs attention? – Charles Piller, a contributing correspondent
for Science, has published a news article in the journal questioning the medical soundness of referring to prediabetes as a condition that needs treatment. In his article, he points out that there is little to no scientific evidence linking prediabetes to diabetes. He also notes that prediabetes has not been found to cause health problems in people who have been so diagnosed. Piller outlines the history of the coinage of the term, relating that it came about as representatives from the American Diabetes Association (ADA) and other diabetes-related institutions met to discuss the possible implications of patients with above-normal levels of glucose in their blood. The fear was that prediabetes would lead to full-blown diabetes and thus there existed an opportunity to prevent the disease if prediabetes could be treated.

Younger adults with inflammatory disease at greater risk of anxiety and depression – new study – The often painful
and stigmatising nature of chronic inflammatory disorders, such as psoriasis and rheumatoid arthritis, can take a toll on people's quality of life, ultimately leading to anxiety and depression. But could depression be a consequence of inflammatory disease rather than just a reaction to it? A growing number of studies show that the persistent inflammation that is common to chronic inflammatory disorders may alter the brain's structure and function. Earlier research also found an increased risk of depressive symptoms for certain inflammatory disorders, such as psoriasis. What has been lacking, until now, are studies that look at depression and anxiety across different inflammatory disorders. Earlier studies have also mainly focused on older adults.
… AND MUCH MORE – LISTEN NOW!
Is there life after Trans-D Tropin? YES there is. There is an option. Did you know about the FDA destroying supplement companies by claiming that their products are unapproved new drugs? Click here to read a special message and find out the alternative to Trans-D Tropin.

..
How can you get an Advanced Medicine Seminar in your city?

Just get 50 or more of your friends together and contact info@drbuttar.com to learn the details.

..

Remember to pick up the international best seller "9 Steps To Keep the Doctor Away!" http://www.the9steps.com/ (if you buy the book, you can get a DVD for an incredible discount!)

..

Click HERE to learn more Facts on Toxicity

..
Click HERE for Free access to the AHEAD MAP (Medical Assessment Program). Use Invitation Code 11 to gain access.
..
..