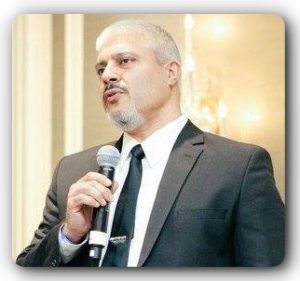 Advanced Medicine with Dr. Rashid A. Buttar!!
If you missed any of the Advanced Medicine radio shows with Dr. Rashid A. Buttar and Robert Scott Bell, be sure to go to www.MedicalRewind.com to listen to the show replays.
..
TO DOWNLOAD: Click on "DOWNLOAD MP3" in the player below.
Get ready to learn things not traditionally taught to medical doctors!
Some of the things you will hear Dr. Buttar and Robert talk about in this week's show are:
FDA medical adviser: 'Congress is owned by pharma' Pharmaceutical companies are under the spotlight with congressional hearings on the cost of drug prices and allegations of the industry's role in the opioid crisis. Dr. Raeford Brown, a pediatric anesthesia specialist at the UK Kentucky Children's Hospital and chair of the Food and Drug Administration (FDA) Committee on Analgesics and Anesthetics, has been openly critical of big pharma and the lack of proper oversight from the FDA. Despite many politicians, particularly declared presidential candidates, beginning to speak out against big pharma, Brown does not think that anything will come out of it "because Congress is owned by pharma." "The pharmaceutical industry pours millions of dollars into the legislative branch every single year," he told Yahoo Finance. "In 2016, they put $100 million into the elections. That's a ton of money."
Mumps-like Parotitis Strikes Crew of U.S. Navy Ship The U.S. Navy's amphibious warship the U.S.S. Fort McHenry (LSD-43) has been quarantined at sea for more than two months due to an outbreak of a mumps-like disease known as parotitis among its crew. CNN has reported that 25 sailors and Marines aboard the ship have been diagnosed with parotitis, which is characterized by inflammation and swelling of one or both of the salivary glands on the insides of the cheeks known as parotid glands. The Fort McHenry, a Whidbey Island-class dock landing ship, which is currently deployed in the Persian Gulf, has a crew complement of 703 military personnel, including elements of the 22nd Marine Expeditionary Unit. Parotitis can be caused by either a viral or bacterial infection, but in this case it appears that the infection was caused by a virus.  A common cause of parotitis that is unrelated to either a virus or bacteria is dehydration. The first case of the illness aboard the Fort McHenry occurred on Dec. 22, 2018 and the most recent case on Mar. 9, 2019.
Researchers Claim Arthritis Vaccine Near Scientists believe they've discovered an arthritis vaccine. The vaccine is said to treat "daily agony" pain bouts experienced by arthritis sufferers. They believe it may replace the need for painkillers, a sect of pharmaceutical medications that is now under heavy government scrutiny. According to Daily Mail, Oxford University researchers say the vaccine blocks nerve growth factor, which is the cause of arthritic pain. Their studies, according to the researchers, found that the vaccine caused the immune system to work against NGF in mice. The United States has 30 million osteoarthritis sufferers. The condition has no cure. Xrays indicate that of people over 65, over half have some instance of arthritis. Researchers claim that the vaccine "visibly reduced pain" in mice. The vaccine is named CuMVttNGF. The vaccine would replace the highly-criticized painkiller prescriptions. For Pharma, a vaccine for arthritis is a hedged bet on intensifying opioid scrutiny.
Deaths from dementia have more than doubled in US, report says Dementia not only affects memory and quality of life, it can be fatal. A report released Thursday by the National Center for Health Statistics shows that the rate of Americans who died from dementia has more than doubled from 30.5 deaths per 100,000 people in 2000 to 66.7 in 2017. The term dementia encompasses disease states that impair memory and result in a decline in cognitive function. These conditions seem to be affecting more of the population as it is expected to affect 14 million people age 65 and older by 2060, according to the US Centers for Disease Control and Prevention. Dr. Ellen Kramarow, lead author of the new report and a health statistician for the Aging and Chronic Disease Statistics Branch for the National Center for Health Statistics, part of the CDC, explained that one cause of the rising number of deaths due to dementia in the United States is most likely because of the aging population. "If people live longer, they don't die of other causes, so they live to the point where the risk for dementia is higher," she said.
… AND MUCH MORE – LISTEN NOW!
Is there life after Trans-D Tropin? YES there is. There is an option. Did you know about the FDA destroying supplement companies by claiming that their products are unapproved new drugs? Click here to read a special message and find out the alternative to Trans-D Tropin.

..
How can you get an Advanced Medicine Seminar in your city?

Just get 50 or more of your friends together and contact info@drbuttar.com to learn the details.

..

Remember to pick up the international best seller "9 Steps To Keep the Doctor Away!" http://www.the9steps.com/ (if you buy the book, you can get a DVD for an incredible discount!)

..

Click HERE to learn more Facts on Toxicity

..
Click HERE for Free access to the AHEAD MAP (Medical Assessment Program). Use Invitation Code 11 to gain access.
..
..