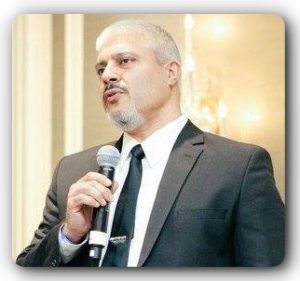 Advanced Medicine with Dr. Rashid A. Buttar!!
If you missed any of the Advanced Medicine radio shows with Dr. Rashid A. Buttar and Robert Scott Bell, be sure to go to www.MedicalRewind.com to listen to the show replays.
..
TO DOWNLOAD: Click on "DOWNLOAD MP3" in the player below.
Get ready to learn things not traditionally taught to medical doctors!
Some of the things you will hear Dr. Buttar and Robert talk about in this week's show are:
New Flu Vaccine More Dangerous and Less Effective – Why does the CDC continue to push ineffective vaccines to
prevent the flu while staying silent on the benefits of natural medicine?  Action Alert! The Centers for Disease Control and Prevention (CDC) recently greenlit the nasal flu vaccine (FluMist) after advising the public to avoid that product for the last two years because it had not appeared to work as well against the H1N1 strain of the virus (even though the overall effectiveness of the flu vaccine in the 2017-2018 season was just 40%). It's time for the CDC to stop guaranteeing profits for the vaccine industry and to start telling us the truth about how to really avoid the flu. What caused the CDC's change of heart? According to some reports, members of the CDC were worried that sidelining the nasal vaccine would mean fewer people get vaccinated—demonstrating that the CDC is more concerned with vaccination rates than with safety. It must just be a coincidence that high vaccination rates mean higher profits for the vaccine industry. Is FluMist safe? According to the package insert, the nasal vaccine does not contain mercury or aluminum, two adjuvants that are particularly troubling, but it does contain monosodium glutamate (MSG) which has been linked with a long list of negative health effects including thyroid damage, kidney dysfunction, brain lesions, seizures, increased risk of infertility, diabetes, and endocrine disruption.
Is the Increase in the Childhood Vaccine Schedule Causing an Increase in Childhood Arthritis? – For people who
think of arthritis as a disease of the elderly, learning that children also suffer from arthritic conditions may come as a shock. Across age groups, various forms of arthritis are a growing public health problem in the United States. New cases of juvenile rheumatoid arthritis and other types of autoimmune arthritis in young Americans are two to three times higher than in Canada, with cases occurring within the wider context of proliferating pediatric autoimmune disorders. Over one four-year period (2001-2004), the number of ambulatory care visits for pediatric arthritis and other rheumatologic conditions increased by 50%. The medical community lumps childhood arthritic disorders under the broader umbrella of "juvenile rheumatoid arthritis" or "juvenile idiopathic arthritis" (JIA). "Idiopathic" means "no identifiable cause." There has been a predictable rush to pinpoint predisposing genetic factors, even though most of the genetic variations identified in JIA "are shared across other autoimmune disorders." Of more practical relevance, an emerging consensus points to environmental factors as major contributors to JIA, with childhood infections attracting particular attention. In light of the interest in infections, how do we explain the deafening silence about the possible role of vaccines as an autoimmune trigger for JIA, when the stock-in-trade of vaccination is the "mimicking [of] a natural infection"?
Gut immune cells reduce multiple sclerosis inflammation in study – The human intestine may contain key
immune cells that decrease brain inflammation in people with multiple sclerosis, a study says. Researchers from the University of Toronto and the University of California San Francisco found that microbes known as plasma cells that live in the gut create Immunoglobulin A, or IgA, antibodies that can travel to the brain to suppress inflammation caused by MS. The findings were published Thursday in the journal Cell. "We already knew what was and was not working in the clinic," Jen Gommerman, a professor of immunology at the University of Toronto and study senior author, said in a news release. "But here we've uncovered the molecular and cellular mechanism at play. It's a kind of reverse translation approach, which highlights the importance of the gut-brain axis in MS and other autoimmune conditions." While experimenting with lab mice and samples from human MS patients in a preclinical trial, the researchers observed IgA completely block MS inflammation.
… AND MUCH MORE – LISTEN NOW!
Is there life after Trans-D Tropin? YES there is. There is an option. Did you know about the FDA destroying supplement companies by claiming that their products are unapproved new drugs? Click here to read a special message and find out the alternative to Trans-D Tropin.

..
How can you get an Advanced Medicine Seminar in your city?

Just get 50 or more of your friends together and contact info@drbuttar.com to learn the details.

..

Remember to pick up the international best seller "9 Steps To Keep the Doctor Away!" http://www.the9steps.com/ (if you buy the book, you can get a DVD for an incredible discount!)

..

Click HERE to learn more Facts on Toxicity

..
Click HERE for Free access to the AHEAD MAP (Medical Assessment Program). Use Invitation Code 11 to gain access.
..
..