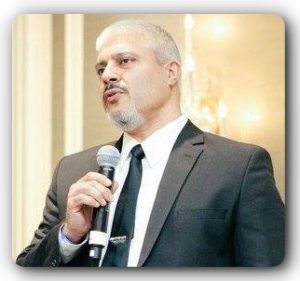 Advanced Medicine with Dr. Rashid A. Buttar!!
If you missed any of the Advanced Medicine radio shows with Dr. Rashid A. Buttar and Robert Scott Bell, be sure to go to www.MedicalRewind.com to listen to the show replays.
..
TO DOWNLOAD: Click on "DOWNLOAD MP3" in the player below.
Get ready to learn things not traditionally taught to medical doctors!
Some of the things you will hear Dr. Buttar and Robert talk about in this week's show are:
Bacteria In Our Guts May Be Communicating With Our DNA, Study Shows – Bacteria in the gut may be able to boss
around the genes found in their hosts – at least, in worms. According to a new study published in the journal Cell, trillions of bacteria found within the average gut may be practicing a sort of "interspecies communication" that transcends language. Gut bacteria secrete a molecule called nitric oxide. In an attempt to understand how bacteria communicate with its host, researchers tracked nitric oxide levels inside tiny worms (C. elegans). They found that this molecule is capable of attaching to thousands of host proteins and, as such, changed the worm's ability to regulate its own gene expression. And if it works in worms, there is a possibility similar activity could be happening within our own stomachs. Previous research has shown that nitric oxide attaches to human proteins in a process known as S-nitrosylation, which has been linked to diseases like Alzheimer's, Parkinson's, asthma, and cancer, among others.
S
tates Move to Mandate Deadly HPV Gardasil Vaccine for Children – Pharmaceutical giant Merck's political influence is now reaching beyond the CDC and federal government, and moving into state legislatures as several states have introduced bills to mandate Merck's Gardasil HPV vaccine for children. The HPV vaccine, which only applies to sexually active people, is not currently part of the CDC vaccine schedule, therefore separate legislation is needed to compel children to receive it. What is withheld from the public is the fact that Merck is fighting fraud cases in U.S. courts and multiple other lawsuits around the world concerning the Gardasil vaccine, as the vaccine continues to kill and injure, primarily teenage girls. Here are the states currently considering new legislation to mandate the Gardasil vaccine against parental choice. (Note: Merck's Gardasil vaccine is the only HPV vaccine currently licensed in the U.S. So when you read "HPV Vaccine," that currently means Gardasil.)
Connecticut: SB 858 – Allows for administration of HPV and Hepatitis B Vaccines to minors without parental consent. Public Hearing 02/25/19.
Florida: HB 245/SB 356 – Mandates HPV Vaccine for children as a requirement for school attendance.
Illinois: SB 1659 – Mandates HPV Vaccines for 6th grade students.
Massachusetts: SD 1520 – Mandates HPV Vaccine for school children.
New Jersey: A1847 – Mandates HPV Vaccines for students in grades six through 12.
New York: (2 bills) A973/S3899 – Allows health care practitioners to administer HPV/Hep B Vaccines to minors without parental consent. And S298 – Mandate the HPV Vaccine to the current list of vaccines required for children.
Some personal beliefs and morals may stem from genetics – A new baby is often welcomed with speculation
aboutwhether they got their eyes and nose from mom or dad, but researchers say it may be possible for children to inherit their parents' moral characteristics, as well. The researchers found that while parents can help encourage their children to develop into responsible, conscientious adults, there is an underlying genetic factor that influences these traits, as well. Amanda Ramos, Training Interdisciplinary Educational Scientists fellow at Penn State, said she hopes the study can help start a conversation about how and why these characteristics—referred to as "virtuous character"—develop. "A lot of studies have shown a link between parenting and these virtuous traits, but they haven't looked at the genetic component," Ramos said. "I thought that was a missed opportunity because parents also share their genes with their children, and what we think is parents influencing and teaching their children these characteristics may actually be due, at least in part, to genetics."
… AND MUCH MORE – LISTEN NOW!
Is there life after Trans-D Tropin? YES there is. There is an option. Did you know about the FDA destroying supplement companies by claiming that their products are unapproved new drugs? Click here to read a special message and find out the alternative to Trans-D Tropin.

..
How can you get an Advanced Medicine Seminar in your city?

Just get 50 or more of your friends together and contact info@drbuttar.com to learn the details.

..

Remember to pick up the international best seller "9 Steps To Keep the Doctor Away!" http://www.the9steps.com/ (if you buy the book, you can get a DVD for an incredible discount!)

..

Click HERE to learn more Facts on Toxicity

..
Click HERE for Free access to the AHEAD MAP (Medical Assessment Program). Use Invitation Code 11 to gain access.
..
..