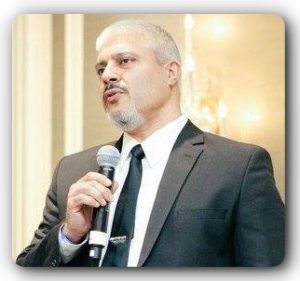 Advanced Medicine with Dr. Rashid A. Buttar!!
If you missed any of the Advanced Medicine radio shows with Dr. Rashid A. Buttar and Robert Scott Bell, be sure to go to www.MedicalRewind.com to listen to the show replays.
..
TO DOWNLOAD: Click on "DOWNLOAD MP3" in the player below.
Get ready to learn things not traditionally taught to medical doctors!
Some of the things you will hear Dr. Buttar and Robert talk about in this week's show are:
Doctors' dilemma: To see or not to see unvaccinated kids – To vaccinate or not to vaccinate. It's an issue that
surfaces again and again, despite evidence on how effective immunizations are in disease control. The use of vaccines worldwide has eradicated smallpox and done nearly the same for polio. In the United States, diphtheria, bacterial influenza, measles, mumps, rubella, tetanus and others also are close to the brink of eradication. Yet, there's been a significant outbreak of measles this year in Oregon and Washington state, with cases reported so far in 2019 in a total of 10 states. The Centers for Disease Control attributes continuing outbreaks to an increase in the number of travelers who get measles abroad and bring it back the United States, spreading it in pockets of unvaccinated people.
Inflammation in midlife hastens cognitive decline – The average age of the population of the United States is gradually increasing, so conditions of old age are moving into the spotlight. Growing older is associated with a progressive decline in average thinking abilities. However, it may only affect some people very mildly, while other individuals can develop significant cognitive deficits. Understanding the risk factors involved is of growing importance. We already know some risk factors; for instance, lower levels of physical activity, smoking, and obesity appear to increase the rate of decline. Recently, some scientists have turned their attention toward the potential role of inflammation.
Question of The Day!
I've been quite ill for the past year, I've had many different gut issues but no solid diagnosis. I had one red herring of mycobacterium chelonae appear in a culture a few months back, upon further investigation via bronchoscopy we failed to find the same result. I've been told from a friend that given my symptoms intestinal tuberculosis could be a possibility, (rare but not unheard of, symptoms match up and along with the previous mycobacterium culture could be a bit to coincidental to forget) how could I go about treating this if this really was my issue??

Declan
Diabetes and Alzheimer's: What's the link? – Although the conditions are seemingly independent of each other, earlier
studies have found that people with type 2 diabetes are more likely to develop Alzheimer's disease. However, the mechanisms behind this relationship have remained hidden. A recent study investigated the impact of blocking insulin receptors and insulin-like growth factor (IGF1) receptors in mouse models. The work was carried out at the Joslin Diabetes Center, affiliated with Harvard Medical School in Boston, MA. The results reveal that interrupting these similar pathways impaired both learning and memory. The researchers published their findings in the Proceedings of the National Academy of Sciences.
… AND MUCH MORE – LISTEN NOW!
Is there life after Trans-D Tropin? YES there is. There is an option. Did you know about the FDA destroying supplement companies by claiming that their products are unapproved new drugs? Click here to read a special message and find out the alternative to Trans-D Tropin.

..
How can you get an Advanced Medicine Seminar in your city?

Just get 50 or more of your friends together and contact info@drbuttar.com to learn the details.

..

Remember to pick up the international best seller "9 Steps To Keep the Doctor Away!" http://www.the9steps.com/ (if you buy the book, you can get a DVD for an incredible discount!)

..

Click HERE to learn more Facts on Toxicity

..
Click HERE for Free access to the AHEAD MAP (Medical Assessment Program). Use Invitation Code 11 to gain access.
..
..